Fender bender in need of fixing? Get your Audi Vehicle good as new here at Audi Mechanicsburg at Sun Motor Cars.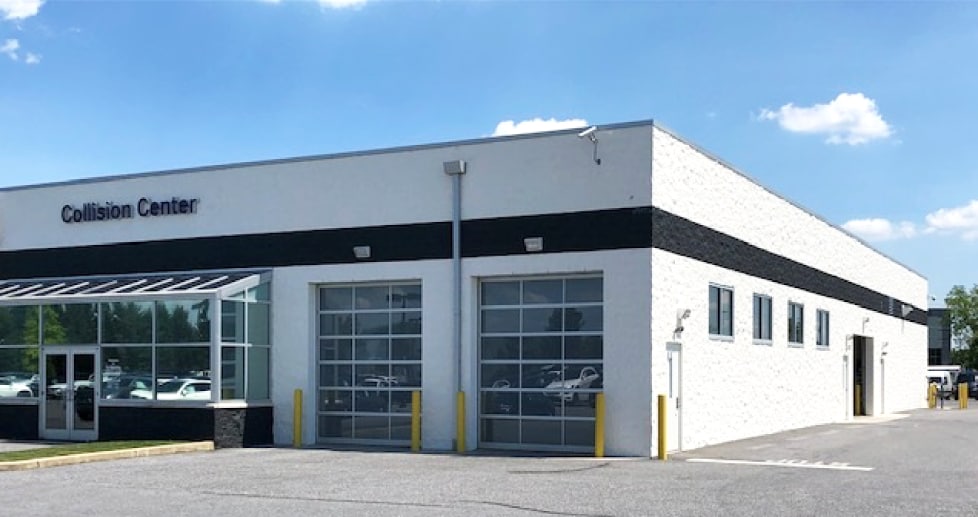 If your car gets hit, our Collision Center puts it back in great shape
At Audi Mechanicsburg, we know how hard it can be when you're driving your handsome Audi Q5 down the street and someone unexpectedly runs into you. It may not be your fault but now you have to get it restored - and that's just what our Collision Center is great at doing. We have body work experts who are so good, they're Mercedes-Benz Certified. But they can work on any make or model, and that includes your Audi SUV or sedan.
Our Collision Center is conveniently located right next door
Because we understand how upsetting it can be to have a collision, our parent company Sun Motors has a first-rate Collision Center just a few steps from Audi Mechanicsburg. In fact, it's located in the Sun Motors Mercedes-Benz dealership, our business partner that's right next door to our dealership. Because we're all part of the same automotive family, you'll find it's easy to get your Audi repaired at our next-door Collision Center.
Too busy for insurance paperwork? We'll take care of it for you
We know Audi owners in Harrisburg and Hershey, PA have busy lives and don't need the headache of filling out insurance company paperwork. Fortunately, we have people on staff at our Collision Center who know all about those insurance forms and who can do most of that work for you. We know the terminology insurance companies want to see on claims and how to make sure your repair gets covered so you don't have to worry about it.
We'll make sure your Audi looks great again
The experienced professionals in our Collision Center have the expertise and the advanced technology to repair your Audi or whatever you drive. Whether our York or Hanover PA customers need help with dents and dings or a major restoration, we can make your vehicle look awesome again. When life throws you a curve, count on the body work experts at the Audi Mechanicsburg Collision Center, part of Sun Motors in Mechanicsburg, PA.