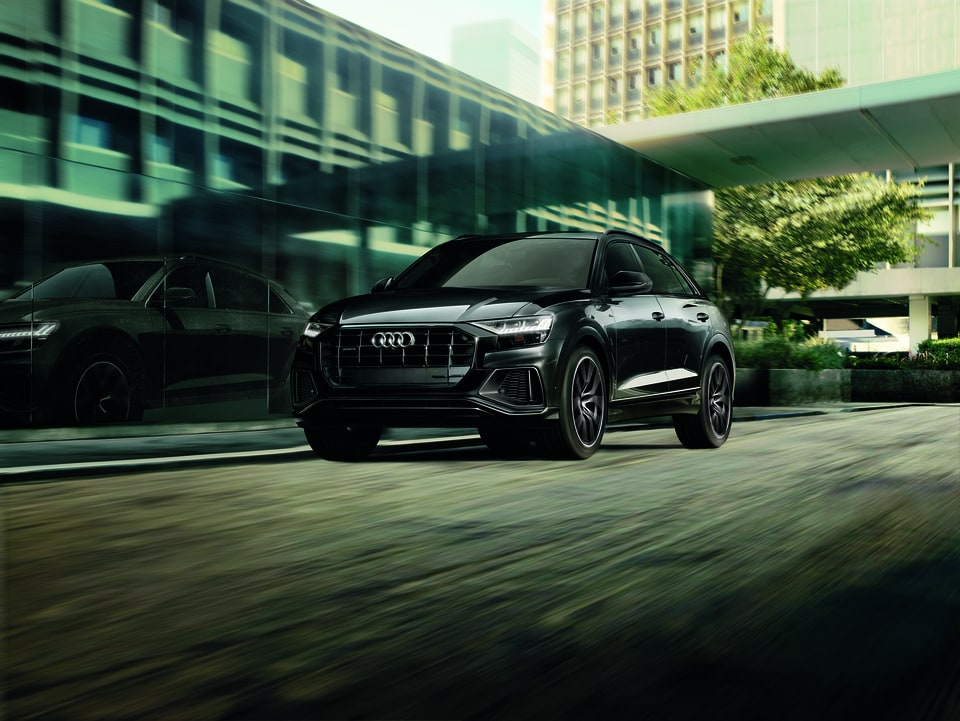 How Does the 2021 Audi Q8 Compare to Its Competition?
Luxury SUVs can be hard to shop for in Harrisburg with so many options out there. It takes a lot of time to research what makes one car better than another. To help, we at Audi Mechanicsburg have compiled some information on the 2021 Audi Q8 and some of its competition. The BMW X6, Mercedes-Benz GLE 450 and Lexus RX 350 are all fantastic cars, but how do they stand up to the Q8?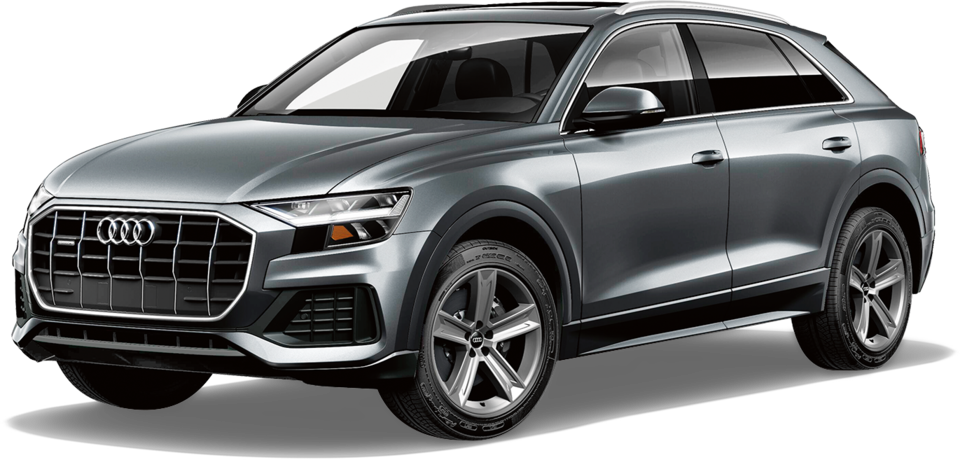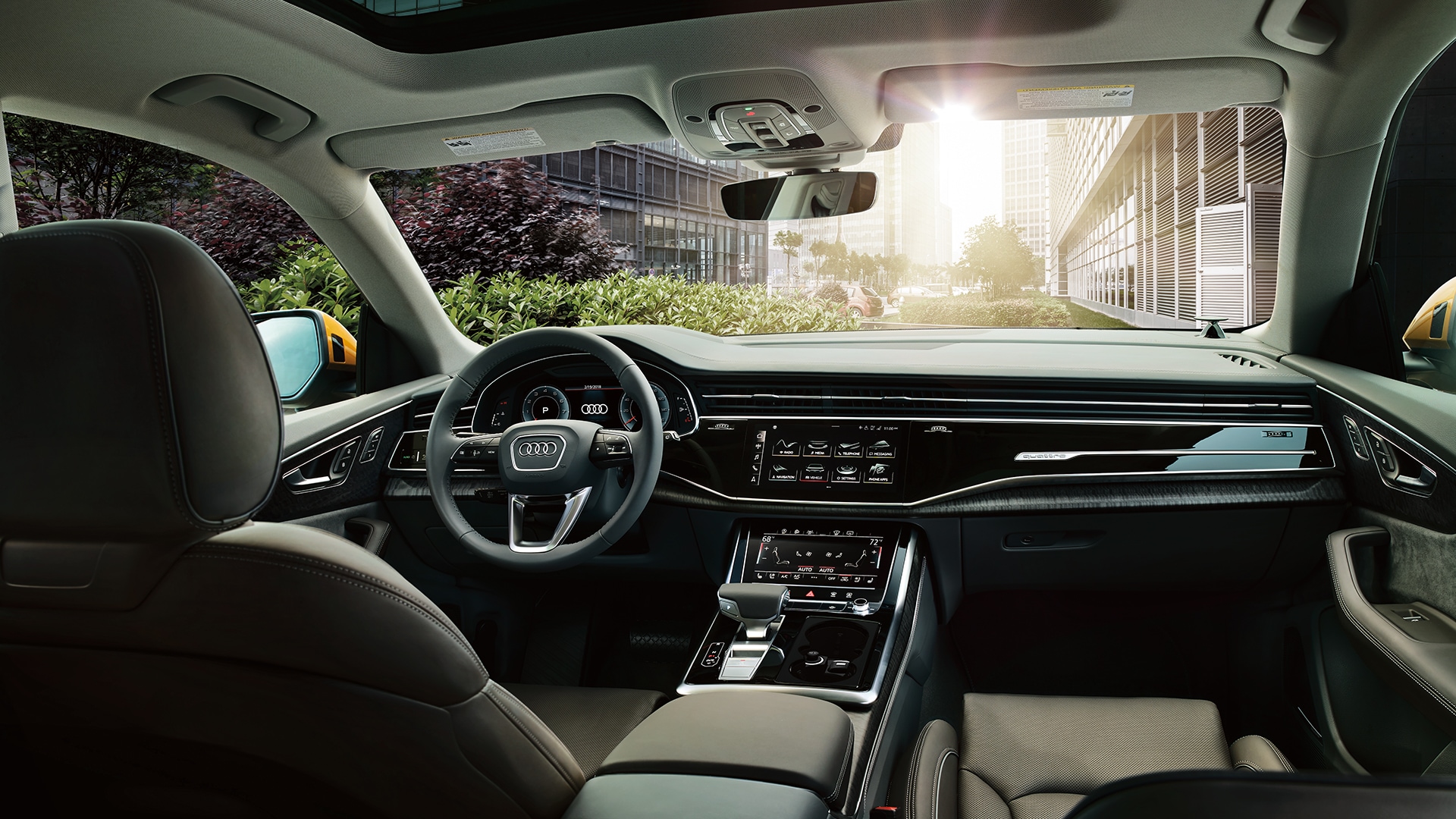 The 2021 Audi Q8 Versus the BMW X6
The BMW X6 is a great SUV, there's no denying that, but it lacks some quality of life features of the Audi Q8 that make it a less comfortable and harder ride for everyone when you're driving around Hershey.
Automatic climate control is something a lot of people take for granted, but it's vital to pay attention to how many zones of control you get in your luxury SUV. The BMW X6 has dual-zone climate control, allowing the driver and front passenger to each set the temperature for themselves, but rear passengers don't get that choice. The Q8 offers three-zone climate control standard so that rear passengers can be just as comfortable as the front seats.
It can sometimes be hard to maneuver SUVs around tight spaces due to their size. In most cars, including the X6, you just have to work with it. However, the Audi Q8 has a trick up its sleeve called all-wheel steering. This allows the Q8 some extra mobility in parking lots and small streets. It also helps stabilize the SUV at higher speeds so you can enjoy additional agility that the BMW X6 lacks.
Another great feature of the Q8 is its adaptive air suspension. This cushions your ride and can adjust to the road much more smoothly than the double wishbone and multi-link suspension of the X6. The adaptive air suspension can also lower the rear of the car to make it easy to load your cargo into the back. In the BMW X6, you'll just have to lift that heavy bag a little higher.
The 2021 Audi Q8 Versus the Mercedes-Benz GLE 450
The Mercedes-Benz GLE 450 is a larger SUV than the Audi Q8, but suffers from lackluster exterior technology and audio systems that could stand to be improved.
Most modern vehicles have LED headlights and high beams, and both the Mercedes-Benz GLE 450 and Audi Q8 are no different. However, the Q8 gets a leg up on the GLE 450 with its auto-levelling headlights and high beam assist. The first allows the lights to light up the road in front of you, and just a patch by the wheels when you going down a hill or off into the sky when you're cresting a hill. The second turns the high beams off or on depending on the surrounding traffic conditions so you don't have to worry about blinding other drivers on your drive home to York, PA. Neither of these features are available in the GLE 450.
If you plan to have multiple drivers for your new luxury SUV, you'll want to pick the Audi Q8 to make your life simpler. The GLE 450 has power-folding exterior mirrors, which is great for parking in tight spaces, but unfortunately, you'll have to adjust them any time someone else drives the car. The Q8 has power-folding mirrors available, but the mirrors are also heated and can sync up with the memory system so that every time you sit down, they automatically adjust for you.
No matter where you driving to from Hanover, PA, you'll love the listening experience in the Audi Q8. It comes standard with ten premium speakers, but you can also upgrade to a Bang and Olufsen® audio system with 17 speakers and a 730-watt amplifer. The Mercedes-Benz GLE 450 only has seven speakers standard, and its available Burmester audio system only has 13 speakers with a 590-watt amplifier.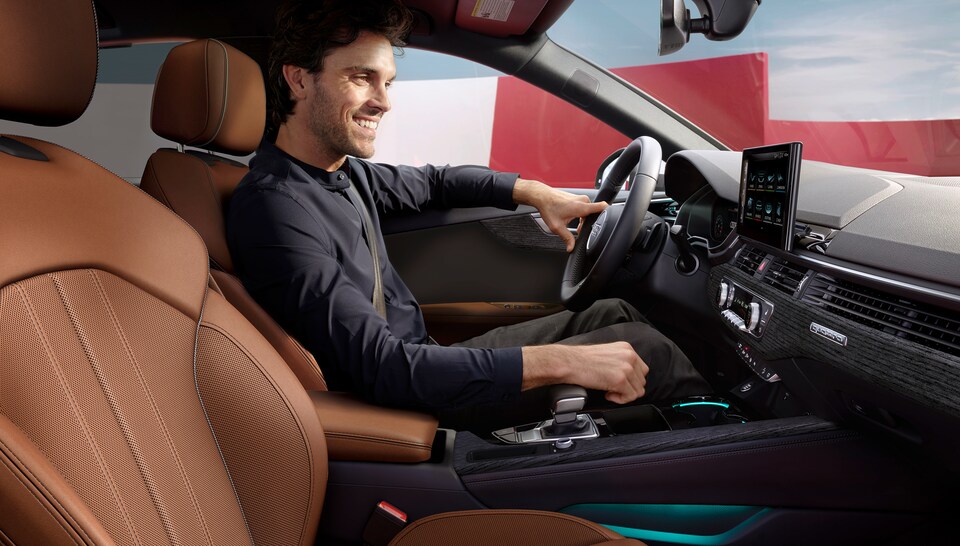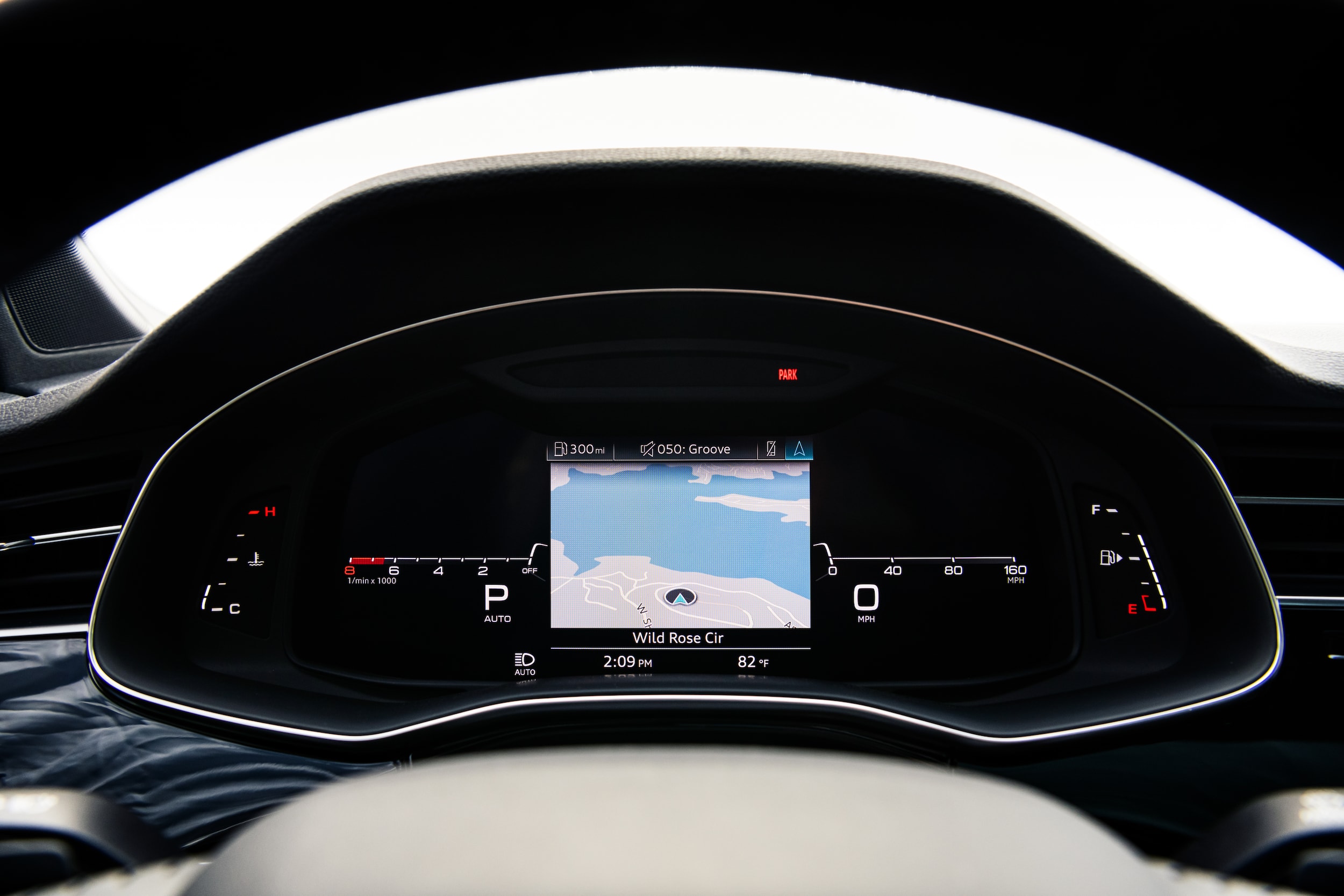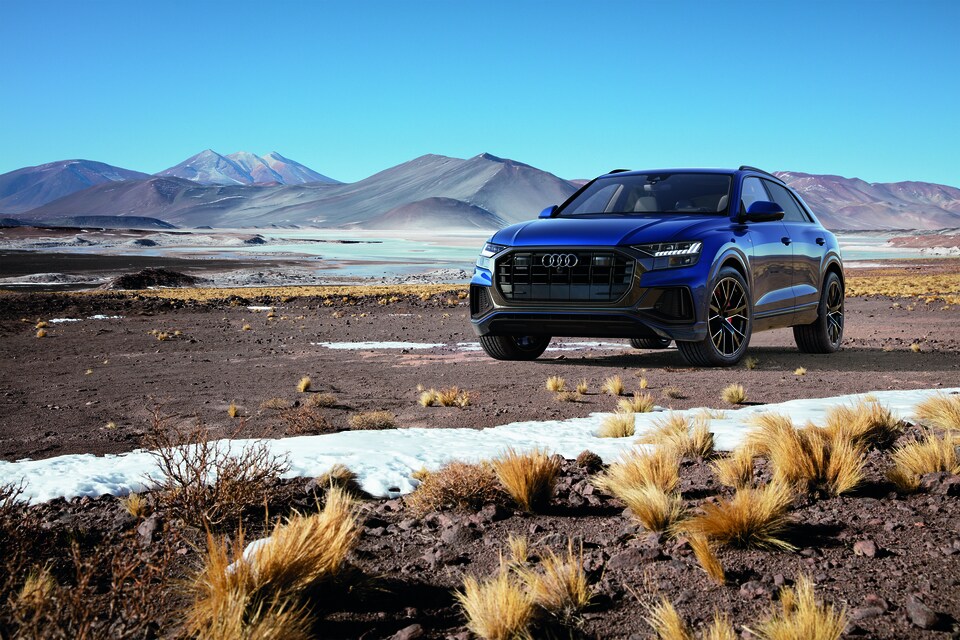 The 2021 Audi Q8 Versus the Lexus RX 350
Luxury SUVs deserve to be looked at closely at all the details of a model to make sure you're getting a luxury SUV in more than just name. When you compare the Audi Q8 with the Lexus RX 350, it's clear to see that the Q8 deserves the title of luxury SUV.
Fog lamps are incredibly important to safe travel in fog, rain or other inclement weather. That's why the Audi Q8 has front and rear fog lamps to pierce through the mist and allow you to spot dangers in time. With how important they can be, then, it's a surprise that the RX 350 doesn't have these lights, and even its headlights remain halogen standard rather than LED like on the Q8.
One of the staples of luxury SUVs is their robust infotainment systems. However, the Lexus RX 350 only has an 8.0-inch LCD screen standard. While you can upgrade that to a 12.3-inch touchscreen, that's not going to beat the dual screens on the Audi Q8. The upper screen is 10.1 inches, while the lower is 8.6 inches which not only give you more space to work with, but also the flexibility to have two different things on screen at a time.
An SUV needs power to carry you anywhere you want to go, and the Audi Q8 has that power with its engine generating 335 horsepower and 369 pound-feet of torque. This allows it to go from 0 to 60 mph in a swift 5.6 seconds. The RX 350 doesn't perform nearly as well at 7.7 seconds due to its engine only generating 295 horsepower and 268 pound-feet of torque.
The Audi Q8 is a Luxury SUV to Be Respected
The Q8 stands the test of its competition and comes out better than ever. If you're not quite convinced, why not schedule a test drive with us in Mechanicsburg, PA? You can browse our full inventory online to make sure we have what you want. If you have any questions, please call or contact us!